About Radicalplay.com
Radicalplay.com Games, Ltd. is an independent company that produces, develops and publishes its own 100% original computer games.
We have been developing successful game hits since 2002!

What's radical?
Our games are radical.
We make games that are radical in concept, style and gameplay!

What's the latest development?
The development and evolution of our biggest game Need for Madness!
If you don't know Need for Madness, it is a very mad car racing, car crashing and car stunts game all at once!
The game comes with its own Car Maker & Stage Maker that allows you to create your own cars & stages for it, to be published & used online in the multiplayer!
The multiplayer is the biggest aspect of Need for Madness. It is where the action is none-stop and most fun packet.
In the multiplayer you can create or join clans with others to participate in clan based game play.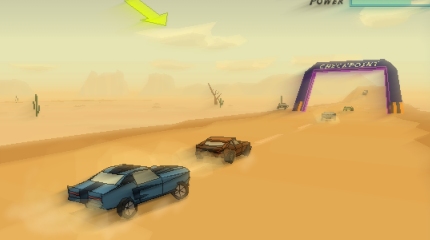 Need for Madness


What's in the works?
At this moment we are only focusing on working to evolve the multiplayer in Need for Madness to grow the game to the maximum it can reach.
There are constant updates with new features being added to the game on a regular bases, see the game's development blog here from more details.

How to get in contact with us?
You can contact us here.
For us to contact you when there are major updates or new game releases, join our mailing list here.

How can you Help?
You can always help up us by just visiting Radicalplay.com and playing our games!
If you have a blog, a website or if you are a member in a forum, you can help us by posting to tell others about Radicalplay.com and linking to it.
You can also help by registering/purchasing your Need for Madness account or by purchasing the full version of our game Radical Aces Evolution!


Advertising on Radicalplay.com
All Advertisements on this site are handled by Google Inc.
If you would like to advertise on Radicalplay.com or similar sites like Radicalplay.com join Google AdWords for advertisers.




Have Fun Playing!